WASH for All Communities
Enabling change through sustainable water access, sanitation and hygiene (WASH) education for marginalized communities of the Philippines
---
17 Years of Co-Creating Sustainable Communities
GET TO KNOW US
Watch the Video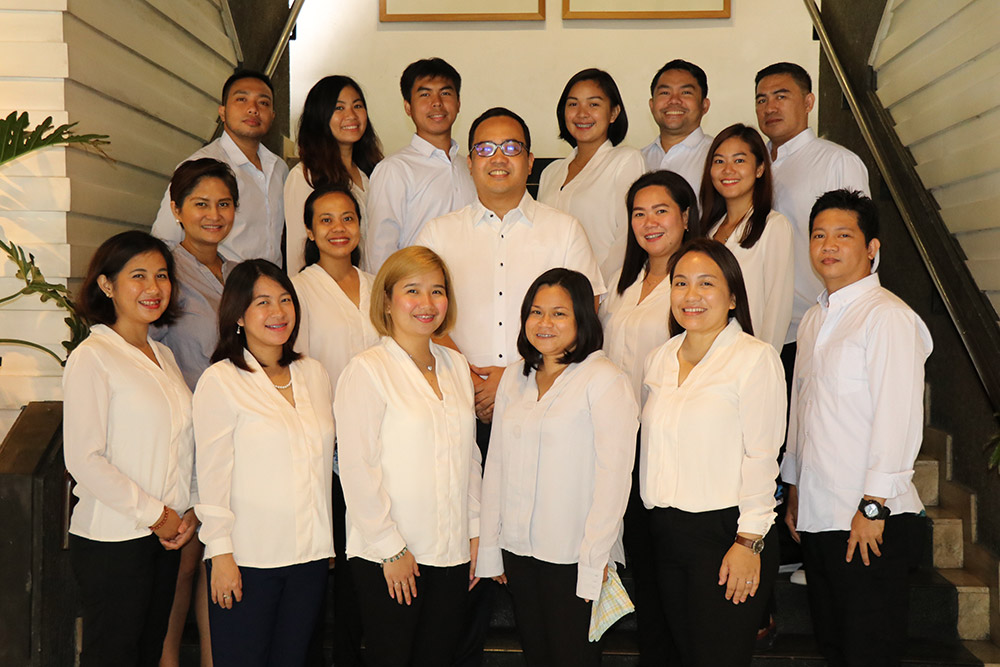 Enabling change and uplifting communities—this is our driving force in Manila Water Foundation.
Clean water and sanitation, as recognized by the United Nations, are vital to the fulfillment of all human rights. The lack of these basic needs are two of the five indicators of extreme poverty. Despite being essential for a dignified living, these remain as privileges instead of rights to billions of people around the globe. For this reason, Manila Water Foundation (MWF) was established in 2005 by the Manila Water Company, to be its social development arm to serve waterless and toilet-less communities in the Philippines and other neighboring countries.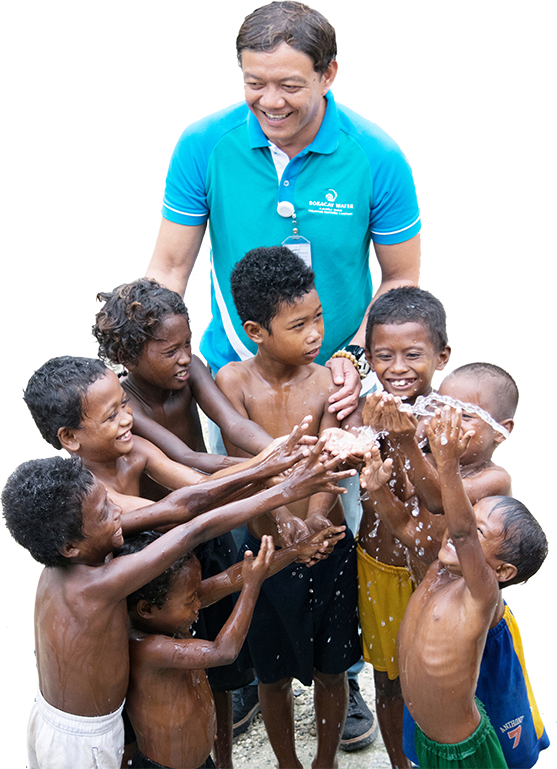 Today, we are a non-stock, non-profit organization accredited by the Philippine Council for NGO Certification (PCNC) and recognized by the Department of Social Welfare and Development (DSWD), the Securities and Exchange Commission (SEC) and the Bureau of Internal Revenue (BIR). Leveraging on the Enterprise's business expertise in water and sanitation, we at MWF reach out beyond the business' concession area (Metro Manila East Zone) to serve the entire archipelago.
To make a meaningful impact, we focus on an Integrated WASH Program—a holistic intervention of water access, sanitation and hygiene education (WASH) services, intended to improve the lives of marginalized communities. We use a people-centered approach that empowers community leaders to own the transformation within their areas.
Our over-all vision to bring WASH to all those who need it is anchored to the United Nation's Sustainable Development Goals (SDG). We at MWF support SDG 1- No poverty; SDG 3- Good health and well-being; SDG 4- Quality Education; SDG 6- Clean water and sanitation; SDG 9- Industry, Innovation and Infrastructure; SDG 14- Life below water; and SDG 17- Partnership for the Goals.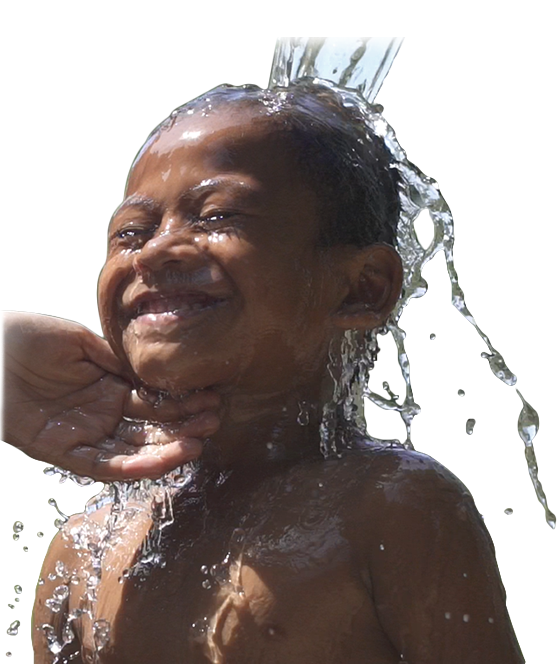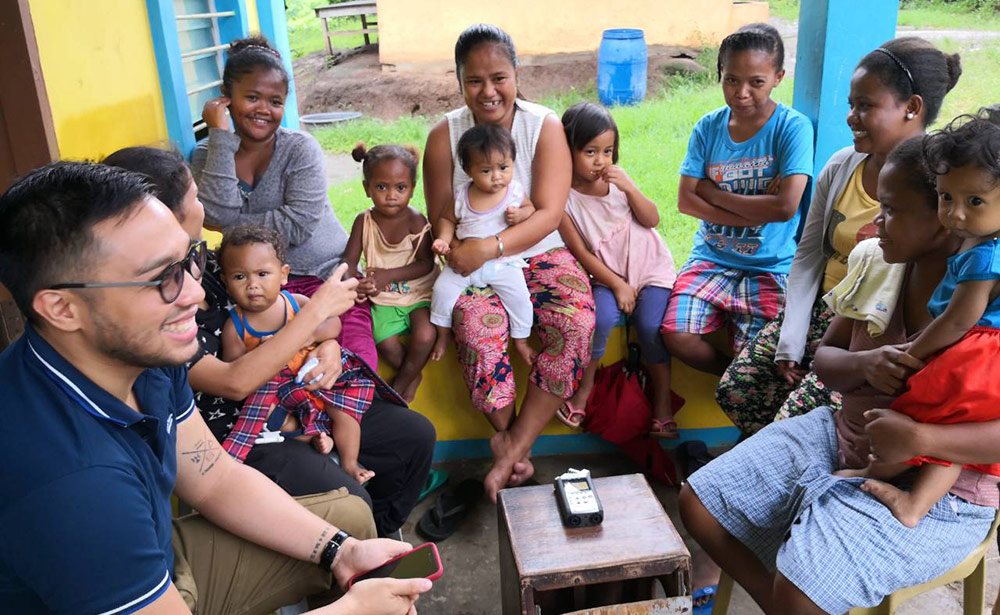 We dream of a world where everyone enjoys the basic human right to clean, safe and potable water.
With our WASH Communities and WASH Institutions Programs, we hope to be able to achieve our lofty goals and see a Philippines where no one is left behind.
WASH PROGRAM
The first step in realizing this ambitious goal is to introduce WASH (water access, sanitation and hygiene education) as a community agenda where people are at the core of the development process who drive their own participation to make the program successful. Our Integrated WASH program comes in three phases. First phase is Water Access or providing clean and potable water in a selected community. The second phase is Sanitation, the designing and building of toilets for communities to eliminate open defecation. Aligned with the first two is the last phase, Hygiene, which is focused on educating the community on the importance of proper hygiene practices as key to good health.
Throughout the entire process, the approach that we use is participatory, inclusive, holistic and sustainable.
FLAGSHIP PROGRAMS
MWF also reaches out to other marginalized communities through our FLAGSHIP PROGRAMS – Lingap, Ahon and Health in our Hands. These programs are for public institutions and low-income communities that have less to no capacity to install their own stand-alone water supply system and are in-need of hygiene education.
Lingap — We provide clean, safe and potable water by building handwashing and drinking facilities in public institutions such as schools and health centers
Ahon — We serve low-income communities with the provision of subsidies for individual piped-in water service connections through Ahon Tubig and construction of toilets and other sanitation facilities to help with waste containment, disposal and management through Ahon Sanitasyon.
Health in Our Hands — We educate communities on the importance of proper hygiene practices as key for healthy living. We celebrate World Oral Health Day every March 20, Global Handwashing Day every October 15 and World Toilet Day every November 19.
SPECIAL PROGRAMS
Our Foundation also serves through our SPECIAL PROGRAMS which promote national development and immediately addresses our people's needs in times of disasters and calamities.
Agapay — A disaster response program that distributes bottled drinking water and deploys water tankers to affected families through Agapay Tubig and builds transitional toilets for displaced communities through Agapay Sanitasyon.
MWF Prize for Engineering Excellence — A biennial award that recognizes notable Filipino engineers whose expertise and inventions made a positive impact in the lives of many Filipinos in the areas of water, sanitation, environment and sustainability.
Experts Bureau — A circle of the Prize's awardees who can be tapped as resource persons or consultants for learning engagements and other WASH initiatives.
WASH Volunteerism — A pool of Manila Water Enterprise talents and external stakeholders who selflessly give their time and resources to MWF's initiatives.
As of 2020, MWF has served close to 4.3 million Filipinos through our WASH Communities and WASH Institutions Programs.
We continue to gain momentum as we bring about meaningful impact to the communities we serve through the support of our partners, volunteers and WASH advocates.
As we continue our journey towards delivering sustainable WASH (water access, sanitation and hygiene education) systems to marginalized communities in the Philippines, it is our hope that we will move closer to a world where everyone enjoys safely managed water and sanitation, with people empowered to live healthy lives.
Here are our accomplishments in 2020, in numbers.
Click each image to enlarge